Widespread Adoption Is Slow in Web2 — Will It Be the Same for Web3?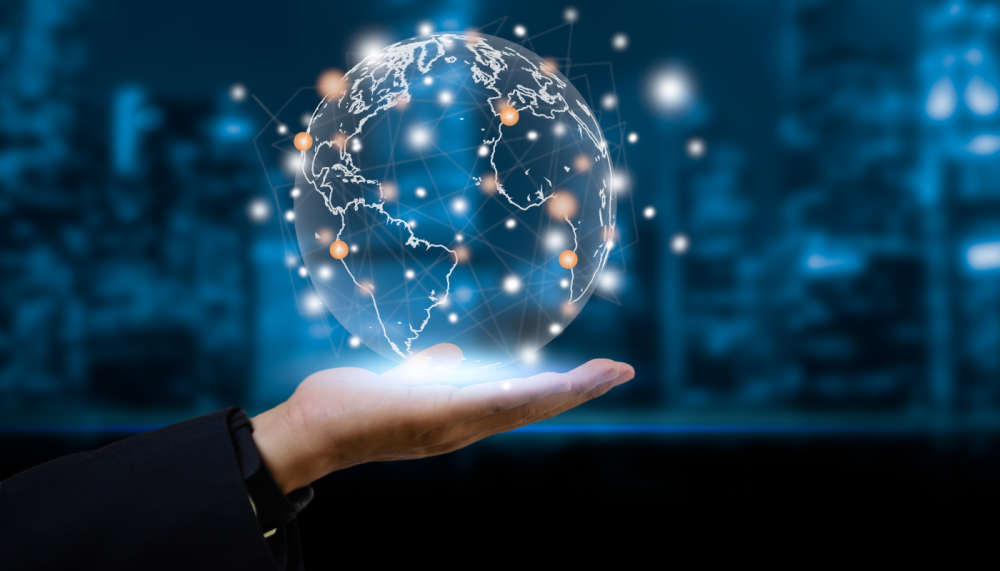 Technology develops fast nowadays, but its effects on society and the real growth it induces are not as rapid. For some, this might be a problem, while for others, it's expected.
But is the same true for Web3? Will we see faster implementation of Web3 technologies and solutions? There are a lot of questions, and in this piece, we aim to answer as many as possible, especially those about Web3 and its implementation.
Speed of Growth
Many of us feel that technology is advancing much faster than we can hope to adopt it. This is especially true online as the internet lets us do many things more quickly than we could in the offline world. For instance, almost 90% of big data has been created within the last two years alone.
The growth of many technologies is increasing twofold every 18 months, so it's safe to conclude that this growth is exponential.
The top five fastest-growing technologies are software, hardware, IT and business services, telecom, and emerging tech. The last one is interesting as it includes novel technologies like crypto, blockchain, and everything else about Web3.
This also includes IoT, or the Internet of Things, which is estimated to grow by as much as 14% in 2022.
In general, the technology industry is set to surpass $5.3 trillion this year, while the US technological market is set to have a CAGR of 5% for the next two years.
These are all big numbers, and it's clear that technology is growing fast and will only continue to grow faster in the future.
However, widespread adoption is not as quick, so some are skeptical that Web3 adoption will be as fast as many industry leaders have predicted.
Widespread Adoption Takes Time
It's good to take one specific example and explore it further to see what we mean by widespread adoption and how it takes time. The smartphone seems to be one of the most ubiquitous devices that almost everyone carries with them. We effectively rely on it as much as we do on the clothes on our backs.
However, the first smartphones entered the market in the early 2000s, around two decades ago. The first iPhone was introduced in 2007, and according to the latest data, around 6.64 billion smartphones are in use today, while the total number of mobile phones is 7.26 billion. The global population in 2022 is almost 8 billion, so we can safely say that around 83% of humanity owns and uses a smartphone.
That's certainly widespread adoption, but only six years ago, there were only 3.66 billion users on the planet, meaning that it took more than a decade for the smartphone to reach around half of the world's population.
And let's not forget that these numbers are much lower in older population segments. For instance, only 60% of seniors own a smartphone, which is much lower than the overall numbers.
Similar things can be said about:
Internet usage numbers — around 63% of the world's population uses the internet at the moment, and the internet was created way back in 1983

Social media usage numbers — around 59% of people are active social media users now, while the first social media platform, SixDegrees.com, was created in 1997
This just goes to show that technology does develop quickly, but widespread adoption is a lot slower. So, is Web3 set for the same rates?
Speed of Web2 to Web3 Transformation
By now, we all know that Web3 is coming. The real question is when that will happen. We currently have many projects in this sphere, most of which are striving to be the next big thing that will bring us a significant step closer to the world of Web3.
For instance, Polkadot is one of the hottest cryptos and blockchains. It allows seamless data transfer between different blockchains, which is why many believe it's precisely what we need for Web3.
The biggest obstacle to Web3 implementation is the lack of interoperability between various blockchains and other Web3 technologies, and Polkadot could offer the sorely needed solution.
Then there's Looking Glass, a newer Web3 project specializing in NFTs, play-to-earn tokenization, and metaverse environments. When it started, it raised as much as C$6.2 million in just 40 minutes.
Many believe that almost everything in the future could have an NFT equivalent and that we could use the technology to prove ownership of any product or creation. Looking Glass could be the platform that lets us develop NFT architecture further.
In the world of browsers, we have Brave, the only major internet browser that offers the privacy we all need and speeds that make it much faster than Chrome and other Big Tech solutions.
There are many other examples, but these projects show us how revolutionary Web3 platforms can be. It's thus safe to assume that Web3 adoption will be much faster than the widespread adoption of any other technology.
We could see it go mainstream in only five years or as much as 20, but not longer than that. Whatever the case, we will see it in our lifetimes, making it crucial for you to prepare and embrace it as it's one of the few technologies that will benefit all of humanity, not just the rich few.
Cryptela Education