The Metaverse is taking over the Fashion Industry, A New Dawn for Apparel Brands?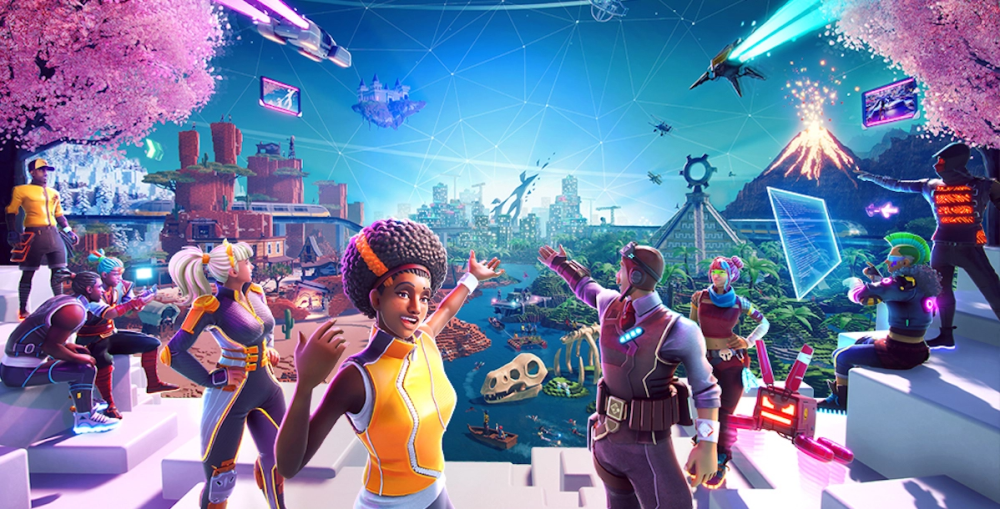 After taking a great hit during the covid pandemic, the fashion industry is gradually coming back to life. However, it is not business as usual, leading brands in this sector are exploring new strategies to aid in the recovery. Most notably, there is a general consensus on the value proposition of emerging digital ecosystems such as the metaverse.
While some might consider it a passing fad, the metaverse featured among the top ten fashion themes of 2022 in Mckinsey's 'State of Fashion Report'. Gone are the days when physical stores were the only point of sales; in the metaverse, we have Web 3.0 platforms such as Fashion League that are introducing a virtual shopping experience.
You might be wondering how it is possible to explore the latest fashion trends through a digital ecosystem. Well, the answer is simple, Non-fungible token (NFT) technology. At its core, the metaverse relies on NFT infrastructures as a fundamental building block, enabling people to exist as avatars and brands to set up virtual shops.
"Over the next decade, I can see a whole generation of 20 and 30 year olds being very conscious of their digital representation and what that expresses to their colleagues and friends," - Frank Fitzgerald, founder of Pax.World
Although tech companies like Microsoft and Meta were among the first movers, the metaverse trend is growing bigger in the fashion industry. Everyone wants a piece of the piece!
The Next Phenomenon in the Fashion World
True to its nature, this ever-evolving industry is always ready to integrate new ideas. Whatever trend was popular two years ago has likely been phased out or getting little to no attention from consumers. Given these dynamics brands in the fashion industry have to be flexible for them to survive.
Is the metaverse the new thing right now? It might as well be the current and the future. Prominent fashion brands such as Nike, Gucci and Adidas are some of the players in this industry who are betting big on the metaverse. According to a 2022 report by Financial Review, these three fashion labels have generated over $137 million in NFT sales.
More interestingly, Adidas took the game a notch higher when they acquired a virtual piece of land on The Sandbox towards the end of 2021. The likes of Louis Vuitton have since followed suit, with the company launching its own metaverse where participants can collect NFT items that give them access to private parties and exclusive events.
Well, it gets more fascinating in the Fashion League metaverse, consumers on this Web 3.0 digital world can earn virtual money by building and expanding their own clothing brands. Imagine a fashion industry where anyone is free to create and launch their own ideas, that's the beauty of the metaverse.
"Virtual worlds offer creative opportunities — a white canvas free from stereotypes and social limitations. At its core, the Metaverse is an environment that encourages people to experiment and be creative in their endeavors." Sasha Tityanko, the deputy CEO of Sensorium Galaxy told Cointelegraph.
With technology playing a major role in today's industries, the integration of fashion with the metaverse seems inevitable. No wonder big brands are joining the bandwagon; better to be safe than sorry. That said, it is more likely internet natives will soon be shopping as digital avatars, gaining access to virtual global shops regardless of one's location.
Conclusion
First came the internet then interactive applications, a new era is upon us; the metaverse. While it will not be a walk in the park, this third iteration of the internet is gaining favour from some of the most flexible sectors, including gaming and fashion. As highlighted throughout this article, stakeholders in the latter niche are moving rather fast to establish presence in the metaverse.
Could digital worlds be the future of fashion? Only time will tell but conviction from thought leaders like Mark Zuckerberg point towards a paradigm shift into the metaverse, both by individuals and corporate titans.
"Our hope is that within the next decade, the metaverse will reach a billion people, host hundreds of billions of dollars of digital commerce, and support jobs for millions of creators and developers." noted Zuckerberg in Meta's 2021 founder's letter.
Cryptela Education