Radix Addressing The "Blockchain Trilemma" With Asset-Oriented DeFi & Web3 Infrastructure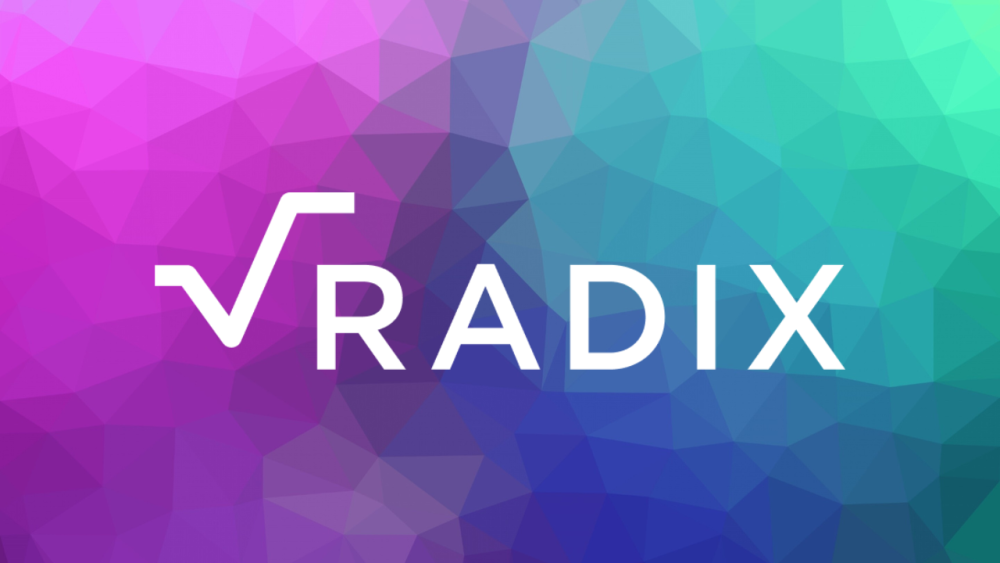 Chances are you have frequently heard how mainstream decentralized finance (DeFi) needs more scalability, composability, and security. But achieving all three of these features isn't exactly possible with the existing blockchain tech stack.
That's because most legacy blockchains were designed to operate in standalone environments and cater to specific use cases. Providing limitless scalability alongside frictionless composability without compromising security is a complicated task for developers, primarily because existing infrastructure isn't well-equipped for this approach.
However, thanks to Radix's technology breakthrough, we now have a full-stack solution that guarantees all three key aspects: scalability, composability, and security. The Radix team has successfully overcome the shortcomings of existing DeFi infrastructure by reinventing smart contracts with a native-level asset-oriented model, allowing developers to efficiently (and quickly) build a wide range of dApps and protocols.
The Radix project consists of industry leaders and innovators with decades of experience across some of the most prominent brands like Microsoft, Y Combinator, Visa, Nvidia, and ConsenSys, to name a few.
It is also important to note that Radix isn't another project that was developed overnight. Led by founder Dan Hughes and CEO Piers Ridyard, Radix's core development team has been working on a full-stack solution for DeFi for the last nine years. The multi-feature Radix ecosystem results from years of assessment, experimentation, and optimization - all aimed at overcoming the limitations of present-day DeFi protocols and applications.
A Full-Stack Ecosystem for DeFi to Thrive
There is no denying that the tools that exist in today's DeFi space are largely inadequate. Because developers need to build everything from scratch, it takes years for developers to become competent enough in a specific smart contract language to develop dApps and protocols that can contribute towards a secure, composable, scalable, and user-friendly DeFi ecosystem.
But before we dig deeper into Radix's solution, let's take a quick look at what "composability" is and why it matters so much for DeFi.
In DeFi, composability refers to the ability of different financial tools and services to work together in a seamless and interconnected way. This means that users can combine various DeFi products and services, such as lending and borrowing platforms, stablecoins, and exchanges, to create customized financial solutions that meet their specific needs.
Radix takes this concept a step further with "atomic composability." Within the blockchain ecosystem, atomicity refers to the concept that a single transaction can contain several sub-transactions like token calls, transfers, and requests from other dApps, DEXs, and DeFi protocols. For "atomicity" to work, all sub-transactions that are part of the main transaction must be accurate, or else the entire transaction fails.
The problem is that existing layer-1 and layer-2 solutions focus more on solving the scalability problem for blockchains while compromising atomic composability and security. Besides, the standalone design of most blockchains hinders developers from implementing atomic composability at scale.
Realizing these shortcomings, the Radix team developed a full-stack solution that not only provides developers with everything they need to build extraordinarily complex DeFi apps and protocols but also allows them to do it quickly, easily, and cost-efficiently.
That said, Radix's full-stack solution consists of a novel consensus mechanism (Cerberus), the infrastructure (Radix Engine) that combines execution and assets with consensus, and a new smart contract programming language (Scrypto) designed specifically to simplify DeFi and Web3 development.
Radix CEO Piers Ridyard recently shared insights on the working principle of the Radix ecosystem. He explained, "Cerberus is the world's first consensus algorithm that does not break atomic composability as it scales. Radix Engine makes Web 3.0 code easy to build and deploy. And to make things even easier, we've created a programming language specifically for the needs of Web 3.0 and DeFi, and it's called Scrypto, the next part of the Radix stack that makes Web 3.0 easy to build and deploy."
"The developer experience with Scrypto powered by the Radix Engine and Cerberus is so delightful and intuitive that users, developers, and entrepreneurs can be confident that the powerful DApps that they want to use, build, and run are secure," notes Ridyard. "All of this is only made possible with the full Radix technology stack - a technology stack where the programming language, execution environment, and consensus have all been designed to work perfectly together for Web3 and DeFi."
Put simply, Radix provides developers with the required tools and infrastructure to build a wide range of dApps and protocols by mixing existing code and logic. The Radix Engine gives developers access to easy-to-integrate models for dApps and protocols, backed by its asset-oriented approach and highly-scalable consensus architecture.
Radix takes a different approach to existing solutions, making assets the global feature of the platform itself, eliminating the need to implement multiple tokens at the smart contract level. It effectively addresses the four core areas that the DeFi and Web3 ecosystems need to go mainstream: composability, security, reusability, and ease of use.
Cryptela Education