Polygon Founder Launches Beacon, a Network-Driven Accelerator Powered By Web3 Veterans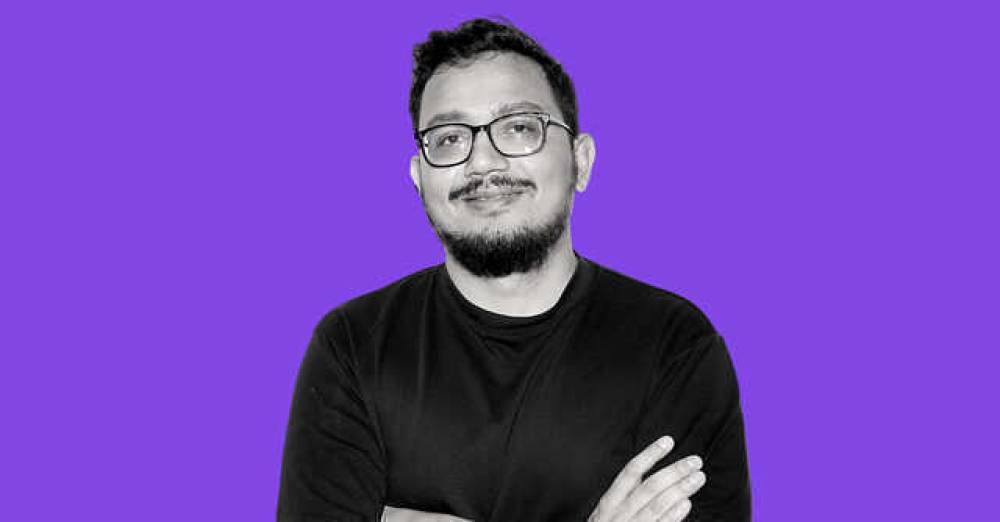 December, 2022 | New York City
Beacon, an accelerator built by web3 founders for web3 founders, launches today under the leadership of a seasoned team of web3 founders and operators. Sandeep Nailwal, co-founder of Polygon and Symbolic Capital, has recruited top founders with web3-specific expertise in fundraising, legal, security, and operations to oversee the program.
Beacon is run by a small team of 'Core Contributors' which, in addition to Nailwal, includes Uri Stav (formerly Chief Security Officer of DCG), Prateek Sharma (formerly Vice President from Sequoia Capital) and Kenzi Wang (Co-Founder of Symbolic Capital) amongst others. The small team of 'Core Contributors' leverage a network of committed mentors to run sessions and advise Beacon's founders on a wide range of topics from GameFi and DeFi to Infrastructure and Consumer App projects.
Mentors in Beacon's first cohort represent a mix of web3 founders, investors, and operators, including Jack Lu (Co-Founder and CEO of Magic Edan), Beryl Li (Co-Founder of YGG), Matt Liu (Founder of Origin Protocol), Evan Fang (Partner at Coinfund), Geoff Hamilton (Partner at Variant Fund), Samuel Harrison (Co-Founder at Faction-Lightspeed), Ryan Kim (Co-Founder at Hashed), Itai Elizur (Co-Founder at Market Across), Dan Kim (VP of BD at Coinbase), Andrew Wilson (Partner at Makers' Fund), Anand Iyer (Venture Partner at Lightspeed), Maria Shen (Partner at Electric Capital), Sota Watanabe (Founder of Astar), Jing Sun (co-founder of Iotex), and Pratik Agarwal (Principal at Accel) among others. The full list of individuals involved can be seen here.
Speaking on the genesis of Beacon and the need for a web3-specific accelerator, Nailwal reflects, "You often hear that building a web2 startup is like 'running a marathon' and that web3 founders need to be sprinters. That's the wrong way to think about it. Web3 founding is an altogether different sport. It's not running, it's like skiing. At Beacon, we know you can't follow the same web2 playbook to be successful in web3. Through weekly sessions and hands-on mentoring, we're teaching our founders how to ski - marketing is different, community building is different, launching a project is different. Founding in web3 is a different animal and we're helping our founders navigate this new landscape."
The first cohort of the program got underway in October, with over 30 founders from 15 companies across DeFi, Infrastructure, Gaming, and the Metaverse. The program lasts twelve weeks, with founders selected into the exclusive program attending weekly talks from top builders in web3 and receiving consistent individual coaching from Beacon's core team. Designed to be remote-first from the get-go, the program's first Cohort represents founders from 12 cities across nine different countries.
Leveraging his founder background, Nailwal is attempting to differentiate Beacon from other accelerators through a focus on building in-house software to handle the operations of the program. Beacon has already built a custom platform for investors to review projects, watch video pitches, read up on founder backgrounds, and finally receive direct introductions to founders they're interested in talking to. On the founder side, they're also at work constructing a social network for founders and alumni to connect with each other and connect during and after their time in Beacon. Ultimately, the goal of Beacon is to become a full service platform to facilitate successful interactions between founders and investors.
While initially starting with an inaugural cohort of 15 companies, Nailwal has a much bigger vision for the future of the accelerator.
"Our ultimate goal is to build the greatest network of web3 founders in the world," says Nailwal. "Having gone through an accelerator before (Binance Labs), I found that the greatest resource in any accelerator is the other founders going through the program alongside you. We think that as our alumni network grows, the overall qulity of projects being built in web3 will increase as founders help each other find success."
Beacon's inaugural program will culminate in a live streamed Demo Day this January, where projects will pitch to over 300 top web3 investors. While invites are currently closed, interested investors can apply to be added to the waitlist to attend Beacon's Demo Day here.
For founders, applications are live to be part of Beacon's next cohort in 2023. Review the Beacon website to learn more and apply by January 31st: www.0xbeacon.com/apply.
About Beacon
Beacon is an accelerator built by web3 founders for web3 founders. Beacon's mission is to create the next 100 web3 unicorns by offering a hands-on, two month accelerator program for founders focused on building the next great web3 startup.
Learn more about Beacon here: www.0xbeacon.com
Cryptela Education