PEGA Pool Set to Change the Bitcoin Mining Industry for the Better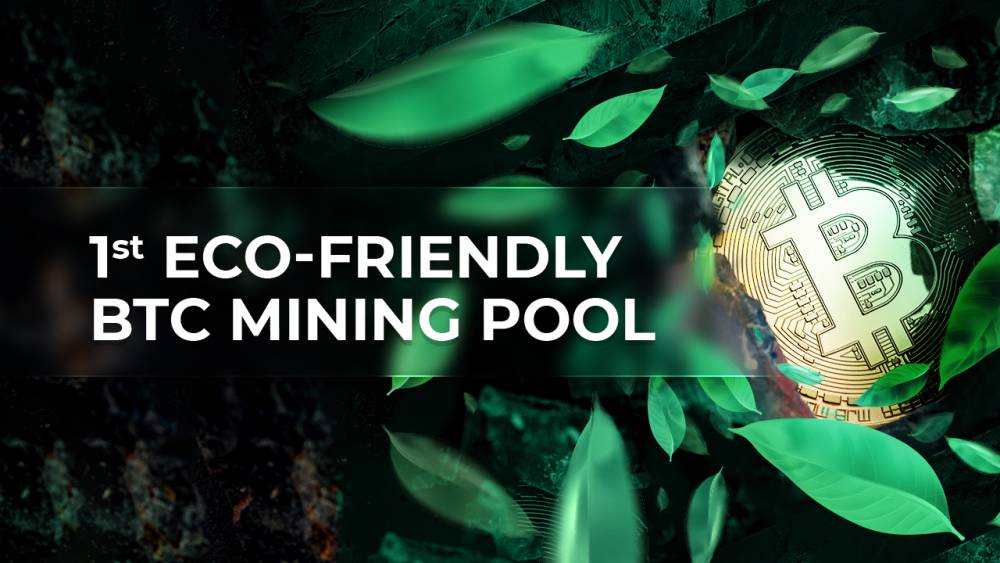 As cryptocurrency has become more popular over the past few years, the Bitcoin mining industry has grown across the world. Even with political sanctions that have cracked down on this process, it's still occurring all over the globe. Although vital for allowing Bitcoin to process new blocks of information, many have their concerns about the long-term impact of crypto mining.
For those of you that haven't seen the figures before, the concept of Bitcoin mining harming the environment might come as slightly surprising. After all, it's a digital currency - how can we even mine something that's not physical? The reality is that Bitcoin mining refers to the act of creating new Bitcoin by solving complex mathematical problems.
Each new Bitcoin that's mined verifies pending transactions. As Bitcoin works on an unchangeable ledger system, each transaction is cemented into a new Bitcoin's information to enter into this informational system. While Bitcoin mining has nothing to do with traditional mining, it does take a huge amount of energy. And, as these supercomputers work away, day and night, solving these problems, the consumed energy produces a lot of CO2 emissions.
In fact, crypto mining in the US alone was responsible for nearly 27.5 million tons of CO2 emissions between June 2021-2022. Comparably, that's around 3x as much as the largest coal plant in the US emitted.
PEGA Pool, set to launch publicly during Q1 of 2023, acts as the solution to this. This mining pool is eco-friendly, allowing miners to continue at full efficiency without damaging the environment. Let's break down this new project, demonstrating how it's set to change the Bitcoin mining industry.
The Current State of Bitcoin Mining
Bitcoin energy consumption has been steadily increasing for the past five years. There are moments in which global consumption drops, which were spurred by legislative banning of the practice. This is especially notable for China and Russia, who were previously two of the largest contenders when it came to mining Bitcoin.
Yet, despite these countries banning cryptocurrency, they are still emerging as having an active crypto mining industry. The clear illegal practice brings a further level to the already controversial Bitcoin mining practice.
The major point of contention with Bitcoin mining is its environmental impact. At present, the Bitcoin mining industry is going through a point of major panic. More news keeps being published about the terrible consequences of Bitcoin mining. Alongside consuming a lot of energy, it's also a major polluter, contributing heavily to carbon emissions.
Alongside that, the current low price of Bitcoin means that many mining operations are shutting down around the world. Without stable pools to access, miners are using whatever energy they can get their hands on - which is most commonly fossil fuels. Across low economic rewards, major environmental impacts, and an extremely negative public perception, this industry seems to be at the point of total collapse.
The PEGA Pool Solution
PEGA Pool is an ecological Bitcoin mining pool that offsets carbon emissions for all of the miners involved in the project. By planting trees with the profits from the mining pool, PEGA Pool helps to reduce the overall emissions from the process itself. Accordingly to Ecologi, Pega Pool has already planted over 83,000 trees across the globe. That places PEGA Pool firmly in the top 100 businesses for tree planting across the globe. This is especially impressive, considering the platform hasn't even released public access yet.
PEGA Pool has created an international network of mining pool stratum servers. Across parts of Asia, the UK and Europe, and even North America, they have designated servers. With this international scope, miners from across the globe can plug into PEGA Pool for a smooth mining experience.
Many miners are looking for a system that has a solid uptime and low latency for the highest yields. PEGA Pool provides exactly this, creating a universally accessible Bitcoin mining infrastructure that works for everyone, despite location. Even for miners that don't care about the environment, the impressive mining architecture that PEGA Pool offers will be a huge advantage.
With this in mind, PEGA Pool can onboard miners from around the globe. From those that want to reduce their environmental impact to those that just want to streamline profits, everyone can benefit. And, as they do, PEGA Pool will actively be reducing their emissions, planting trees, and securing a low emissions rate for the industry.
PEGA Pool has even further demonstrated its commitment to green Bitcoin mining by rewarding miners that use renewable energy with a range of benefits. Instead of having to take on the full brunt of pool fees, those that can prove they're using renewable energy are able to get a 50% reduction in fees.
Especially for miners that want to make every little count, this huge reduction will greatly benefit them in the long run. By providing a green space for crypto mining, PEGA Pool actively changes the industry, giving light to a new era of ecological mining.
PEGA Pool's Launch
Currently, PEGA pool is operating in a private best-testing phase. For those that are actively participating in this BETA, users will receive 0% pool fees and then a 50% pool fee reduction in the future.
PEGA Pool is set to release to the public during Q1 of 2023. Miners that sign up ahead of time are able to get a reduction in pool fees of 50%.
With their comprehensive approach to eco-friendly Bitcoin mining and the lack of disadvantages for Miners, we expect their public opening to align with an explosive uptake in mining through the PEGA Pool. Considering the extreme environmental benefits that PEGA Pool offers, we can't wait for them to go public.
Cryptela Education