NFT-Based Play-To-Earn Game Snook Launches On Arbitrum Blockchain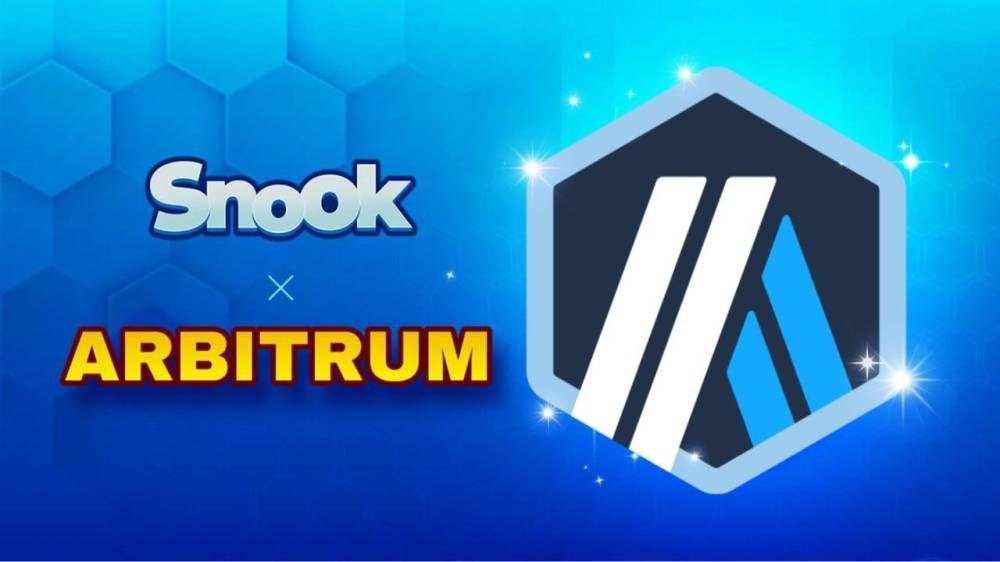 The future of blockchain gaming is here as Snook, an innovative NFT-based play-to-earn game, announces its much-anticipated launch on the Arbitrum blockchain. This groundbreaking move is set to reshape the landscape of decentralized gaming by harnessing the power and benefits of Arbitrum's Layer 2 scaling solutions.
Snook, with its unique gameplay mechanics, offers players an unparalleled blend of strategy, skill, and digital asset ownership. Every game asset is tokenized as a Non-Fungible Token (NFT), ensuring players have true ownership and can earn real rewards by playing. The decision to integrate with Arbitrum was guided by a shared vision to offer players the best gaming experience possible. Arbitrum's Layer 2 scaling solutions promise faster transaction times and reduced gas fees, ensuring that playing Snook is not just fun, but also cost-effective.
From the picturesque shores of the Caribbean, Snook, the captivating online multiplayer game reminiscent of the classic Snake, with a modern kill-or-be-killed twist, is making waves in the decentralized gaming space. Today, it unveils its next big move – a launch on the Arbitrum blockchain. This strategic decision doesn't just open Snook to a more expansive audience but also introduces the utilization of the $USDC stablecoin, giving players an alternative to its native $SNK token.
Rooted in the idyllic Caribbean island nation of St. Vincent and the Grenadines, Snook has reinvented the traditional gaming experience. Beyond the adrenaline-packed gameplay, Snook stands at the vanguard of play-to-earn games. The game's innovative approach sees each player's character represented as an NFT. Every sly move, every battle won, and every achievement is recorded immutably on the blockchain, adding depth and value to the character. As long as the Snook remains undefeated, it continues to enhance its traits, potentially augmenting its worth both as a digital asset and a sought-after collectible in the bustling secondary market.
In embracing the Arbitrum blockchain, Snook is not just expanding its horizons but is taking a bold step into the future of gaming. The integration with Arbitrum signifies a commitment to faster, more efficient transactions, reduced gas fees, and an optimized gaming experience. This move represents a clear signal of Snook's ambition: to be at the forefront of blockchain gaming, setting the pace, and continuously innovating.
Snook represents a revolutionary shift in crypto gaming, where a player's skill set and accomplishments directly influence the market worth of its NFTs. Standing at the forefront of the burgeoning skills-centric blockchain gaming industry, Snook is set against a backdrop where the global market is anticipated to soar from $35.61 billion in 2023 to an astounding $85.3 billion by 2030, as projected by a recent report from Fortune Business Insights.
Furthermore, this evolution aligns with the broader vision of St. Vincent and the Grenadines as an emerging tech hub in the Caribbean. By fostering and supporting innovative ventures like Snook, the island nation is fast becoming a beacon for tech enthusiasts and startups, highlighting the Caribbean's potential in the global tech landscape.
To get started, check out Snook at: https://www.snook.gg.
Founder's Note
"We are thrilled to bring Snook to the rapidly growing community on Arbitrum. This is more than just a game launch; it's a testament to the future of decentralized gaming. Our collaboration with Arbitrum signifies a new era where gamers don't have to compromise on speed, security, or costs." - [Founder], CEO of Snook.
About Snook
Snook is a play-to-earn gaming platform where players can truly own their in-game assets and earn rewards through their skills and strategies. Built on the core principles of decentralized technology, Snook champions the idea of true ownership, allowing players to buy, sell, and trade their NFTs as they wish.
In the rapidly evolving landscape of digital gaming, Snook stands out as a beacon of innovation. Embracing the symbiosis of entertainment and blockchain technology, Snook offers an enriched gaming experience where every move, strategy, and decision has real-world implications. Beyond the digital realm, these unique NFT characters carry a tangible value, making each game not just a pastime but an investment opportunity. With Snook, players aren't merely participants; they're stakeholders in a groundbreaking digital ecosystem.
Cryptela Education