Gluwa Calls Proposes Nigeria Federal Government Colaboration on Crypto Legalization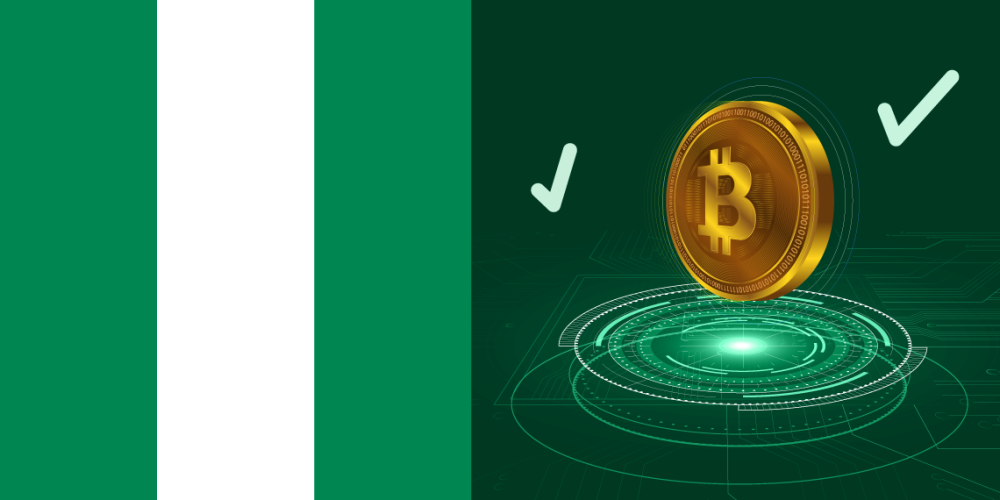 April 20, 2023 –– Leading global blockchain company Gluwa has called the Federal Government of Nigeria to help support the development of a crypto policy framework which could help to unlock the potential of blockchain in Africa's largest economy, facilitating new pathways for economic growth and innovation.
To date, Gluwa has built the world's first blockchain-based credit repository, enabling financial institutions to tackle fraud and credit scoring using trustless, on-chain, credit history verification via its Creditcoin network. In addition, the Gluwa Wallet is a multi-purpose non-custodial wallet that lets users invest their USDC in various global fintech lending partners via the blockchain.
Separately, the company's venture arm, Gluwa Capital, also invests in startups, and has committed $35m to the growth of locally-owned financial service providers and crypto exchanges in Africa.
"We believe that cryptocurrencies have the potential to transform the financial landscape in Nigeria and across the African continent," said Gluwa CEO Tae Oh. "By working closely with the Nigerian government, we hope to create a policy framework that encourages the responsible use of cryptocurrencies while also protecting consumers and preventing criminal activities."
Despite having witnessed a surge in cryptocurrency adoption and usage, particularly amongst its younger population, the Nigerian government has yet to fully embrace digital assets due to concerns about fraud, money laundering, and other criminal activities. Gluwa believes that with the right policy framework in place, digital assets can play an important role in driving economic growth and financial inclusion in Nigeria.
"Gluwa is committed to driving innovation and growth in the blockchain industry, and we believe that Nigeria has tremendous potential in this area," said Tae Oh.
"Our proposals have been received by the Ministry of Finance and we earnestly look forward to working with them to create an environment that fosters innovation, encourages investment, and supports the growth of the blockchain industry."
Proponents of blockchain technology believe digital assets can help address many longstanding challenges facing the country's financial system, such as high transaction costs, limited access to credit, and a lack of financial inclusion.
"We are pleased to see interest from companies like Gluwa in supporting the growth and development of the blockchain industry in Nigeria," said Ahmed Gloria Kufeji, a Director at the Nigerian Ministry of Finance. "We recognize the potential of blockchain technology to drive economic growth and financial inclusion, and we are committed to creating a policy framework that encourages innovation and investment while also protecting consumers and preventing criminal activities."
The Nigerian Securities and Exchange Commission (SEC) has already taken steps to regulate digital assets, issuing guidelines for initial coin offerings (ICOs) and other crypto-related activities. Gluwa's proposals seek to make the regulatory picture even clearer, and in so doing, encourage wider adoption of crypto-assets.
Such proposals have won favor with Tebogo Thobeje, founder of the Blockchain Africa Society. He said: "Gluwa's announcement is a positive development for the African blockchain industry, with Nigeria at the forefront. We hope the government takes a proactive approach to support the growth of the blockchain industry, and we look forward to working with Gluwa and other important stakeholders to achieve this goal."
About Gluwa
Gluwa is an Open Finance platform, connecting capital from developed markets to emerging market lending opportunities using blockchain technology. By providing the decentralized infrastructure rails to raise and disburse capital anywhere in the world, and securing immutable credit data on Creditcoin, Gluwa is empowering a new generation of users with the economic tools, information and accessibility they need to thrive, redefining the way we think about global capital markets.
Cryptela Education