Fluid Partners with Lossless to Bring State-of-the-Art Defi Security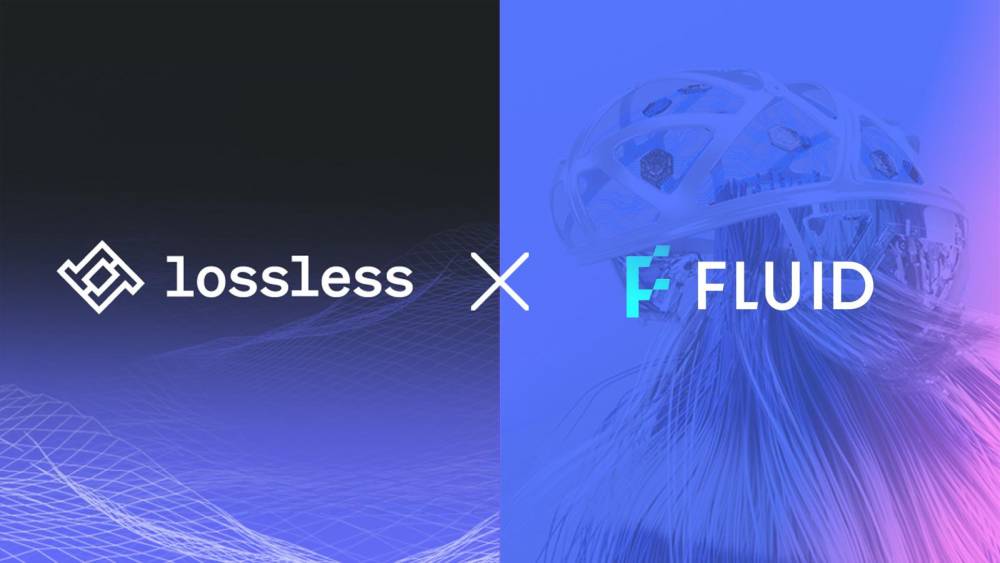 Best-in-class Defi security has always been important to our clients, but it's something that's become even more critical in the age of malware and ransomware attacks on businesses. To help you stay safe, we're partnering with Lossless to offer advanced Defi threats mitigation techniques to help keep your network, systems, and applications safe against cyberattacks. Read on to learn more about what we can do together.
FLUID, the ultra-low latency liquidity aggregator that uses AI quant-based models
FLUID, as part of its continual effort to provide state-of-the-art defi security and hack mitigation capabilities, has partnered with lossless. The partnership adds a new element into how defi market makers conduct business in today's world of digital asset uncertainty. The two companies announced they would be working together on an exciting new project to help enhance both parties' offerings. FLUID is very excited about partnering with lossless and believes that their technology will complement our existing offering nicely. This is just another step in our ongoing commitment to providing liquidity partners with best-in-class defi security, said Sebastian Rupley, CEO of Fluid. He continued by saying we are always looking for ways to improve our product and we feel that lossless will help us do exactly that.
FLUID provides access to a deep liquidity in a secure framework
Fluid provides secure trading mechanisms for users around the world. They have partnered with Lossless to leverage their state-of-the-art defi security and hack mitigation capabilities so that the users can trade in a safe, sustainable environment. The partnership will allow access to high-volume liquidity across multiple exchanges from a single interface.
The agreement is expected to bring synergies through improved risk management tools and analytics as well as advanced customer support services for clients of both firms across the Asia Pacific (APAC).
We are very excited about being a part of Fluid's ecosystem, said Dan Chmieleski, Director of Growth at Lossless. As we continue to expand our services throughout APAC and India, we look forward to tapping into Fluid's robust liquidity.
This partnership is significant in that it brings together two highly respected firms in a region which is seeing a dramatic increase in sophisticated trading activity, said Sanjay Patel, Head of Asia Pacific and India at Fluid. Lossless has been a market leader in DEFi prevention and security for years now, making them an ideal partner for us as we accelerate our presence across APAC.
FLUID is a game-changer for the virtual assets industry in liquidity aggregation
it provides a secure and transparent platform for primary and secondary trading in tokens. The partnership is both a recognition of that game-changing function, as well as an endorsement of FLUID's comprehensive security measures and transparency throughout its code development process. By combining Fluid's efforts with those of Lossless, they believe they can create an ecosystem where transactions are safe, easy and efficient – whether you're a developer looking to launch your own ICO or an investor looking for new options. With a full audit trail at all times, coupled with smart contract technology that eliminates third parties from holding onto funds, no one will be able to take advantage of these security features more than they should.
In addition to partnering on liquidity aggregation, Fluid has also begun developing tools on top of LOSS technology which could revolutionize how token sales are conducted. Their transaction router could eliminate one major risk for token sales: multi-signature escrow accounts created by developers.
The integration will implement plenty of hack mitigation solutions
The integration will implement plenty of hack mitigation solutions like encryption, authentication, and authorization processes. This means that databases are safer from outside threats, keeping sensitive data stored on them more secure. Encryption also protects data moving between servers. Hackers need a way into your system to steal information—if your network is encrypted, it will be much harder for a third party to break in and get what they want. Authentication and authorization help keep hackers out by requiring users to prove their identity before accessing any data or applications. Since hackers can't get past these roadblocks, you don't have to worry about them getting inside your systems.
In addition, DEFI SECURITY AND HACK MITIGATION CAPABILITIES can lead to higher productivity.: In addition, it can lead to higher productivity as employees won't have to worry about their computers being compromised by an external threat or rogue employee. Employees can focus on doing their jobs well without having to deal with unnecessary distractions such as protecting themselves against hacking attempts or malware infections.
Cryptela Education