DeFiChain Introduces New dTokens Corresponding to Walmart, Unilever, US Oil Fund, and US Gas Fund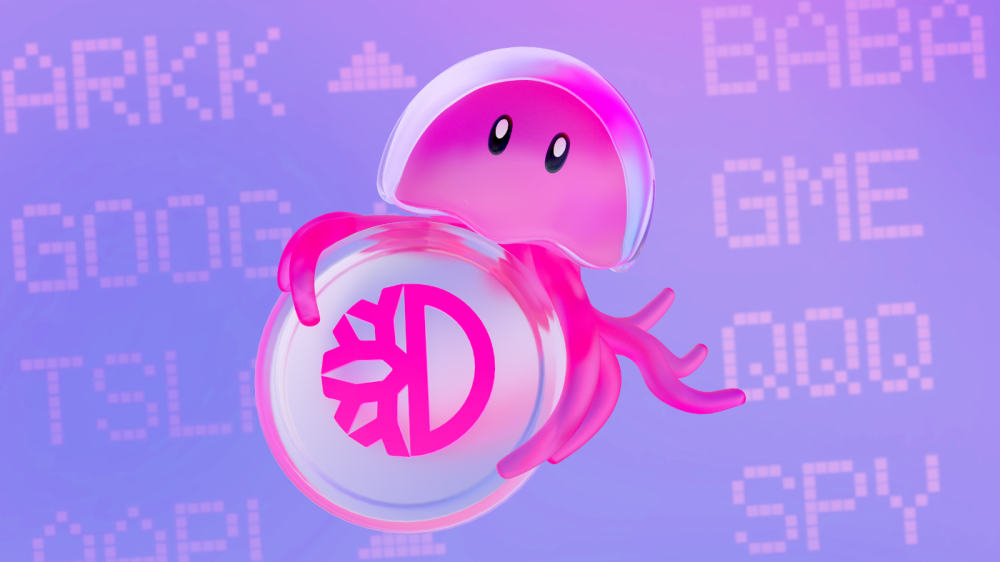 Singapore, October 6, 2022 – DeFiChain, the world's leading blockchain on the Bitcoin network dedicated to bringing decentralized financial applications and services to everyone, has added four new decentralized tokens to its DEX. The newly added dTokens are: $dWMT (Walmart), $dUL (Unilever), $dUSO (US Oil Fund), and $dUNG (US Gas Fund)
It gives users price exposure to their favorite assets without geographical restrictions, a serious alternative to the traditional financial broker.
Users will now be able to mint and trade these decentralized assets to get price exposure to the stocks and ETFs without leaving the DeFi ecosystem. They can also buy dTokens - even in fractional pieces - on the DeFiChain DEX. DeFiChain already offers dTokens corresponding to the S&P 500, Tesla, Apple, Alibaba, GameStop, Nasdaq 100, Nvidia, Amazon, Microsoft, Netflix, Meta, and many other stocks and ETFs.
Benjamin Rauch, VP of Marketing at DeFiChain Accelerator, said, "New listings on DeFiChain are driven by the community. Since commodities are a hot topic right now, the community decided to list two commodity related tokens, which shows the real power of decentralization. On DeFiChain everybody can participate in building the financial tools of tomorrow!"
A dToken can either be held as an investment, traded on the DeFiChain DEX, or used for Liquidity Mining on the DEX. Users can mint dTokens on the DeFiChain blockchain by depositing BTC, DFI, dUSD, USDT or USDC as collateral in the DeFiChain Vault.
The dTokens are not "securities" issued by a company or a large institution, meaning they give users price exposure but not ownership, voting rights, dividends, or other benefits available to stockholders.
Rather than tracking and reflecting the actual stock price, the dTokens track and reflect a number of variable factors, and use oracles to capture those feeds.
Millions of users from around the world who couldn't invest in the US stocks due to geographical restrictions, trading limits, and other issues could get price exposure to their favorite assets by minting or buying the relevant dTokens.
DeFiChain is a fully decentralized blockchain with on-chain governance. Since its mainnet launch in May 2020, the project has seen an enthusiastic involvement from the community in almost all aspects of the blockchain, from masternodes, projects, tools, governance, economic ideas, to code governance. Its codebase has been developed in an open source manner, and widely peer-reviewed and discussed by many.
About DeFiChain
DeFiChain is a decentralized Proof-of-Stake blockchain created as a hard fork of the Bitcoin network to enable advanced DeFi applications. It is dedicated to enabling fast, intelligent, and transparent decentralized financial services. DeFiChain offers liquidity mining, staking, decentralized assets, and decentralized loans. The DeFiChain Foundation's mission is to bring DeFi to the Bitcoin ecosystem.
Media contact: Benjamin Rauch, [email protected]

For more information, visit: Website | Twitter | Discord | GitHub
Cryptela Education