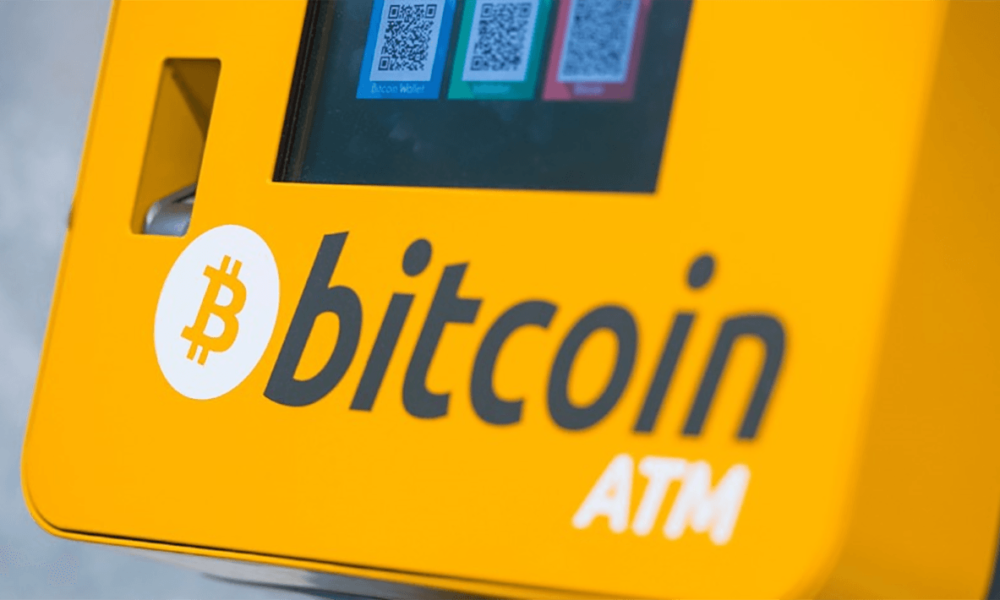 As cryptocurrency usage becomes more mainstream, the industry is creating infrastructure to facilitate this transition, such as Bitcoin ATMs. Despite the fact the cryptocurrency market is under pressure, it has not stopped the installation of Bitcoin ATMs around the world.
Just like the best online casino, the number of cryptocurrency tellers continues to grow. Finbold data shows that there were 34,340 Bitcoin ATMs around the world on January 1. However, that number has increased by almost 3,000 since then, with 37,338 Bitcoin ATMs at the beginning of May.
Crypto ATMs Still Popular
Global ATM installations fell throughout the year. The BTC ATM installations dropped 89.75% in May. Then, a quick recovery took place in June. It saw, for the first time this year, the reversal of a downward trend that endured for five months.
The lowest number of ATM installations occurred in May, with 205 ATMs installed. In June, however, there were 882 ATMs installed in the first ten days.
The May 2022 drop was in a range not seen since 2019. In the past two years, Bitcoin ATM installation grew steadily in the past two years due to a more friendly regulatory environment amid a lucrative market where many cryptocurrencies hit their peak in value for a brief moment before falling again.
The increase in crypto ATM installations in the past year was also due to El Salvador's legalization of Bitcoin. More recently, the Central African Republic moved in the same direction.
El Salvador embraced Bitcoin as legal tender last September. Although the cryptocurrency gamble attracted attention from international media and significantly boosted tourism, adoption has not yet taken off. U.Today reported that businesses continue to reject the top cryptocurrency, despite the fact that they are required by the Bitcoin Law to accept it.
The Central African Republic announced at the end of April that Bitcoin was its legal tender. It is only the second such country worldwide.
The brief lull in global ATM installations was also the result of China's ban on cryptocurrency mining and trading. Surprisingly though there were regulatory roadblocks, China still has a large mining population that ranks it among the top five.
Last year's peak in installations occurred in December. That month, there were 1971 tellers installed in one month. Coin ATM Radar's gauge scale is based upon data from the past two months.
Behind the Cryptocurrency ATM Growth
Bitcoin ATMs are a popular choice for cryptocurrency investors who want to profit from the asset without the lengthy Know Your Customer (KYC), procedures required by most cryptocurrency trading platforms.
A lot of ATMs are being used to facilitate Bitcoin payments. Notable is the fact that more businesses have positioned themselves to profit from crypto by allowing clients to pay in Bitcoin.
Two-way ATMs are being promoted by companies. They have a double functionality feature that allows customers to buy and sell cryptocurrency. Due to their multifunctionality, two-way ATMs are in high demand.
The Bitcoin ATM market is experiencing a similar transformation to the larger cryptocurrency market. Manufacturers are trying to take advantage of the tellers' ease of use to increase their profits.
Mexico Puts a Crypto ATM in the Senate
According to a Wednesday press release, the Mexican Senate now has its first Bitcoin ATM. It was deployed by ChainBytes and Axolotl Bitcoin. Eric Grill, CEO of ChainBytes, claims that installing the first Bitcoin ATM at the Senate Building is a landmark moment for the country.
This installation will support Indira Kempis, a Mexican senator, in her efforts to make Bitcoin an official Mexican currency. Kempis is a passionate cryptocurrency advocate. She believes that Bitcoin can bring financial freedom and inclusion. She hopes lawmakers will be able to familiarize themselves with the most popular cryptocurrency.
It is unlikely that her efforts to legalize Bitcoin will succeed. U.Today reports that Mexican President Andres Manuel Lopez Obrador has ruled out Bitcoin as a payment method.
Millions of Mexicans don't have access to the Mexican banking system. However, the adoption of Bitcoin as a legal currency along with the Mexican peso could prove too disruptive to the country's financial system.
Cryptela Education