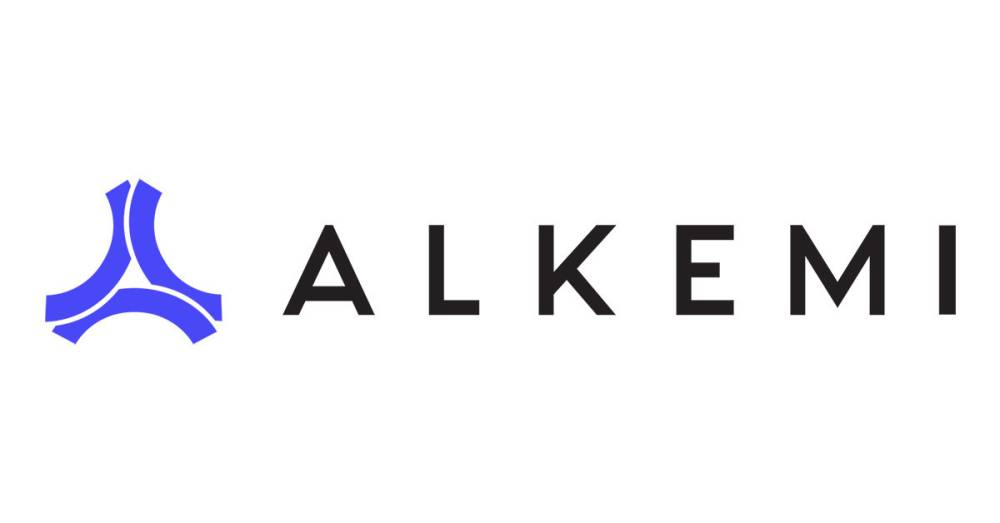 June 28th, 2022 — Alkemi Earn will be integrated into Ledger Live's Discover section, becoming the first DeFi lending and borrowing app available directly to Ledger users.
Ledger is the largest hardware wallet manufacturer with over 5 million devices sold around the world, used to store cryptocurrencies safely and reliably. Its companion app Ledger Live, available on Desktop and Mobile, offers a safe interface to use Ledger hardware wallets without undue risk of having their assets stolen over unsafe connections. Ledger Live enables users to buy and sell cryptocurrencies and use DeFi dApps directly from their interface.
With the Alkemi Earn integration, Ledger Live users can earn yield on their assets through DeFi lending and borrowing for the first time. By simply going into the Discover section and selecting Alkemi, the assets will be put to work while remaining in the safety of the hardware wallet protection model.
Alkemi Earn is a lending protocol designed for institutions and retail borrowers and lenders to co-exist side-by-side. Offering both a Bank-Grade Verified pool, and a permissionless Open pool, Alkemi enables institutions to deploy capital to DeFi in a trusted counterparty environment. To date, the platform has cumulatively received in $50m+ in gross deposits since launching, with the integration to Ledger Live set to bolster this even further.
Alkemi Earn supports some of the most liquid on chain asset markets in DeFi including ETH, Dai, USDC and wBTC. Users also earn ALK tokens while borrowing and lending on Alkemi Earn.
"'Not your keys, not your coins,' as the saying goes. With this native integration into Ledger Live, Alkemi Earn unlocks a protocol powered cash management experience for Ledger's community. This is what bridging CeFi to DeFi is all about," said Brian Mahoney, Co-founder of Alkemi Network.

"Ledger Live is your gateway to digital assets and Web3, and we're excited to integrate the first Yield app into Ledger Live. With Alkemi, Ledger users will have more ways to grow their assets while enjoying all the benefits of crypto without centralized custodians." said JF Rochet, VP of International Development at Ledger.
About Alkemi
Alkemi Network is bridging CeFi to DeFi, building an institution-grade liquidity network for financial institutions and individuals to access professional DeFi and earn yields on their Ethereum-based digital assets. The flagship protocol, Alkemi Earn (Earn), facilitates borrowing and lending within a compliant environment via a primary permissioned liquidity pool of digital assets (ETH, wBTC and stablecoins).
About Ledger


Founded in 2014, Ledger is the global platform for digital assets and Web3. Over 15% of the world's crypto assets are secured through Ledger Nanos. Headquartered in Paris and Vierzon, with offices in London, New-York and Singapore, Ledger has a team of more than 500 professionals developing a variety of products and services to enable individuals and companies to securely buy, store, swap, grow and manage crypto assets – including the Ledger hardware wallets line with more than 5 millions units already sold in 180 countries.
Cryptela Education