Horse Racing Game NEOBRED Integrates with Avalanche for Elite Gaming Experience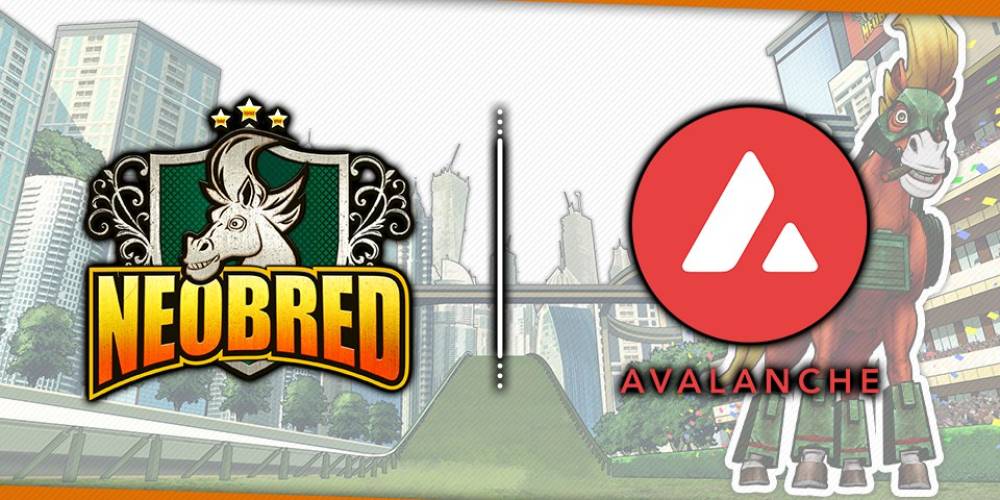 [Tokyo, Japan – October 26, 2023] - NEOBRED, a blockchain horse racing game, has announced that it is integrating with the Avalanche blockchain. The integration will allow NEOBRED to offer players blazing fast and low cost gaming that delivers a superior web3 gaming experience.
In NEOBRED, players must breed and train their horses to create the fastest stable possible. They can then enter their horses into races and win prizes for finishing in the top ranks. By selecting horses with favorable genetic combinations, players can craft the optimum steed before subjecting it to intensive training to further enhance its attributes.
After retirement, each NEOBRED horse becomes a GENE that inherits its performance and can be paired with DNA to create new generations of offspring.While some players will seek out the full game experience, others will specialize in particular aspects such as breeding, training, or racing. This will support a vibrant in-game economy with strong demand for the best horses.
Avalanche is one of the fastest smart contract networks as measured by time-to-finality. Its scalability and throughput support a low fee environment making it one of the most cost-effective blockchains available. These characteristics make it the ideal platform for NEOBRED, which is committed to providing its players with smooth web3 gaming that doesn't incur trade-offs.
"We are excited to integrate with Avalanche and offer our players a new level of gaming performance and efficiency," said a spokesperson from NEOBRED. "Avalanche's speed, scalability, and low costs have the potential to make NEOBRED one of the most enjoyable blockchain horse racing games on the market."
"We are excited to welcome NEOBRED to the Avalanche ecosystem," said Ed Chang, Head of Gaming at Ava Labs. "NEOBRED looks like it will take a proven on-chain game model with racing to the next level by improving gameplay."
The NEOBRED game is set to launch later in Q4 of 2023. For more information about NEOBRED and its integration with Avalanche, please visit the NEOBRED website.
About Avalanche
Avalanche is a layer 1 blockchain that is known for its scalability, speed, and security. It uses a unique consensus protocol called Snow, which allows it to process transactions very quickly. Avalanche is home to a wide range of dApps, including DeFi protocols, NFT marketplaces, and gaming applications.
About NEOBRED
NEOBRED is a blockchain horse racing game that is built on the Avalanche blockchain. The game allows players to own, breed, and race horses. Players can also earn rewards by participating in race. It is expected to launch in Q4 of 2023.


Website | Twitter | Discord | Telegram | Zealy
Media contact
NEOBRED Media Team
Cryptela Education